I'm writing this sitting in the Canadian National Research Council's Flight Research Laboratory, as the first group participating in the Microgravity Evaluation of the Final Frontier Design spacesuit are getting ready for their first flight (more on that in a few days after I've participated in my parabolic flights tomorrow).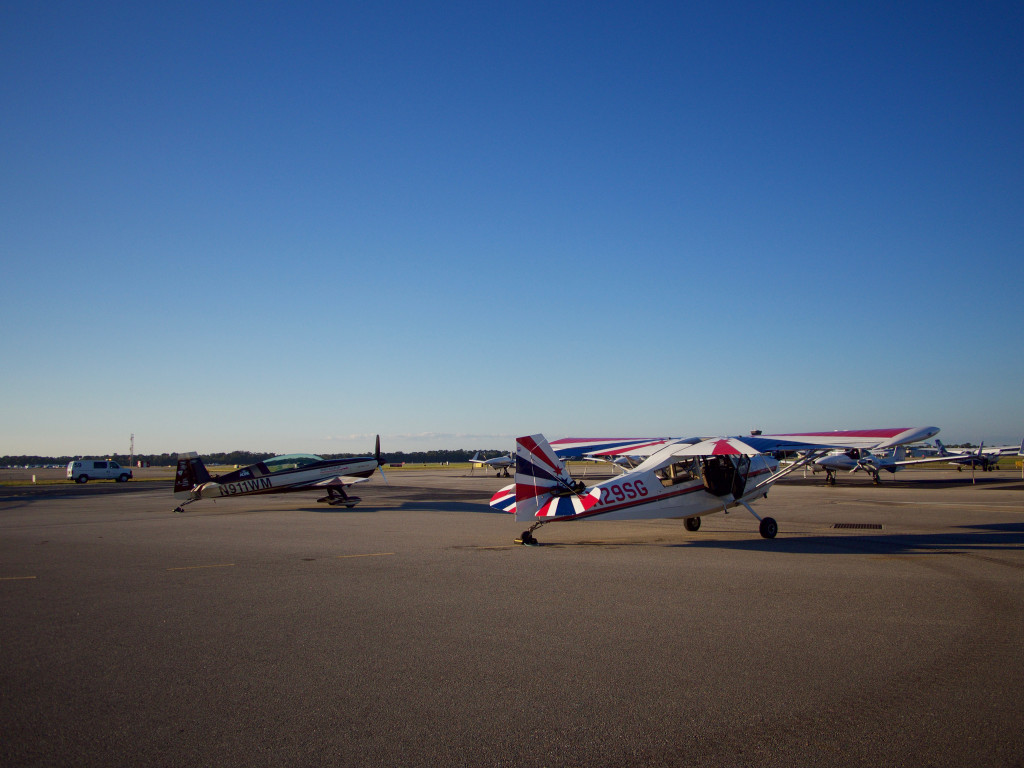 Days three and four of Project PoSSUM were the aerobatic and simulation portions, and participants were cycled through each of the Super Decathalon airplane (high wing), the Extra 300 airplane (low wing), and the PoSSUM suborbital spaceflight simulator at Embry-Riddle Aeronautical University.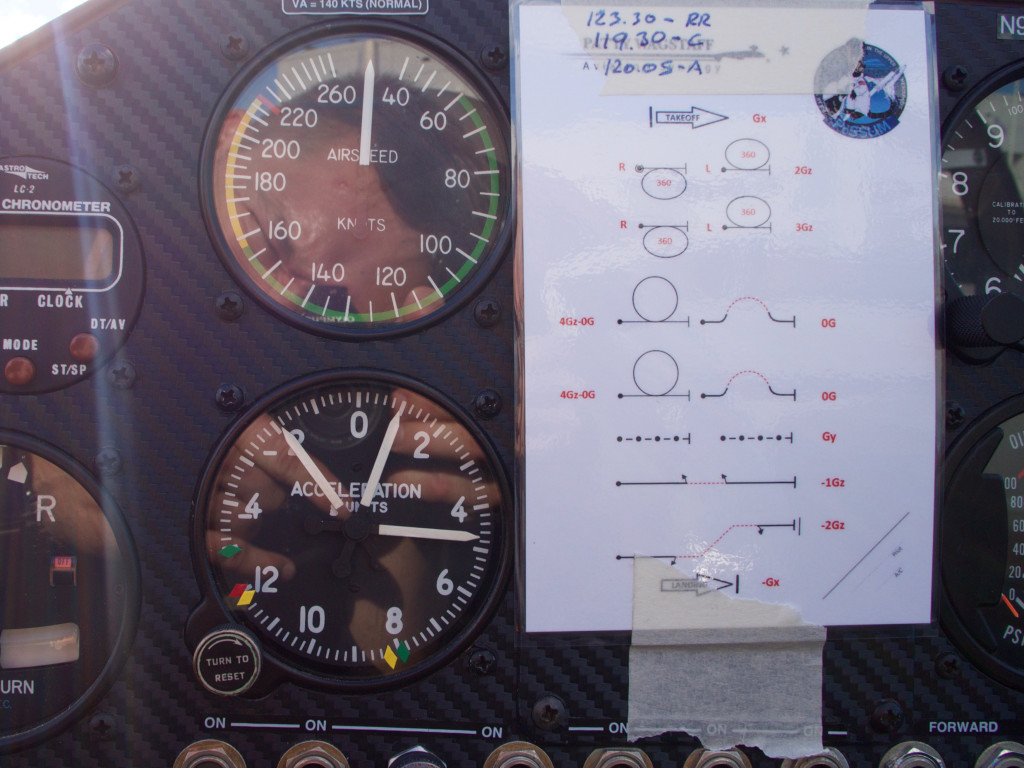 In both the Super Decathalon and Extra 300, pilots ran us through a series of aerobatic maneuvers to simulate the conditions at the launch of the spaceplane, during the micro-gravity phase near the apex of flight, and during the re-entry and deceleration phase. These included banked turns (2 and 3 G's in Z), loops (4G to 0G in Z), knife-edge (+1 and -1 G in Y), inverted flight (-1 G in Z) and an outside loop (-2 G in Z).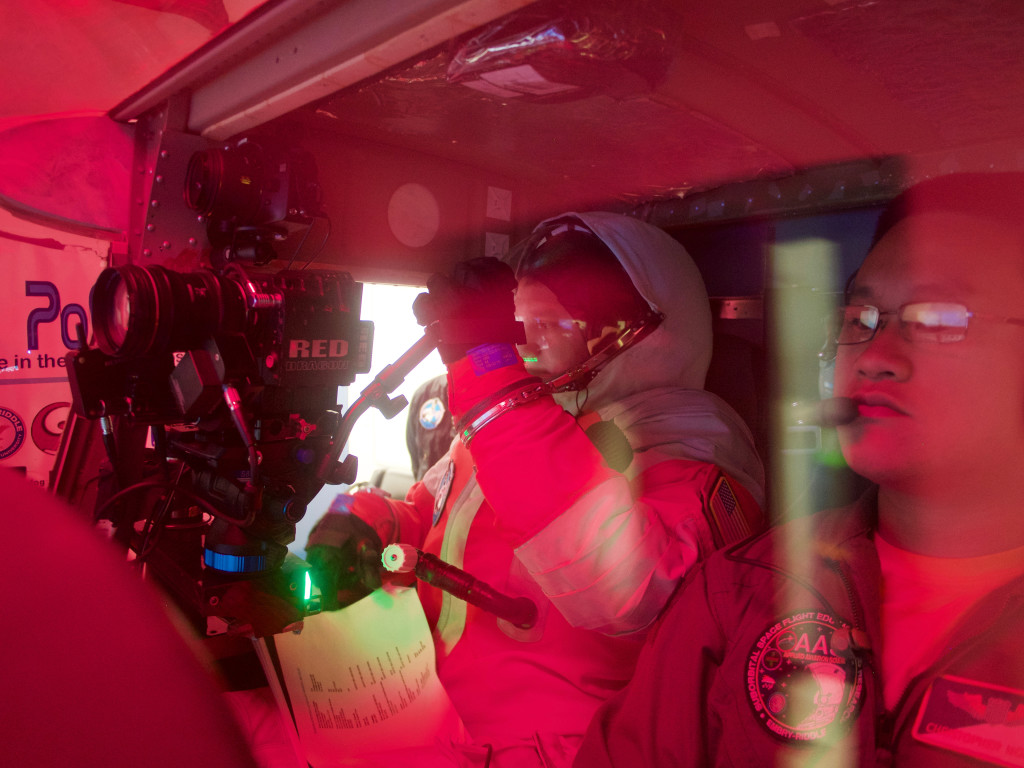 We also simulated the flight path that PoSSUM will take from runway 31 of Eielson Airforce Base in Anchorage, Alaska. PoSSUM scientist-astronaut candidates learned how to and operate the Red camera that will be used for tomography, the wide-field imager, and deploy two other experiments, a mass spectrometer and a density measurement device.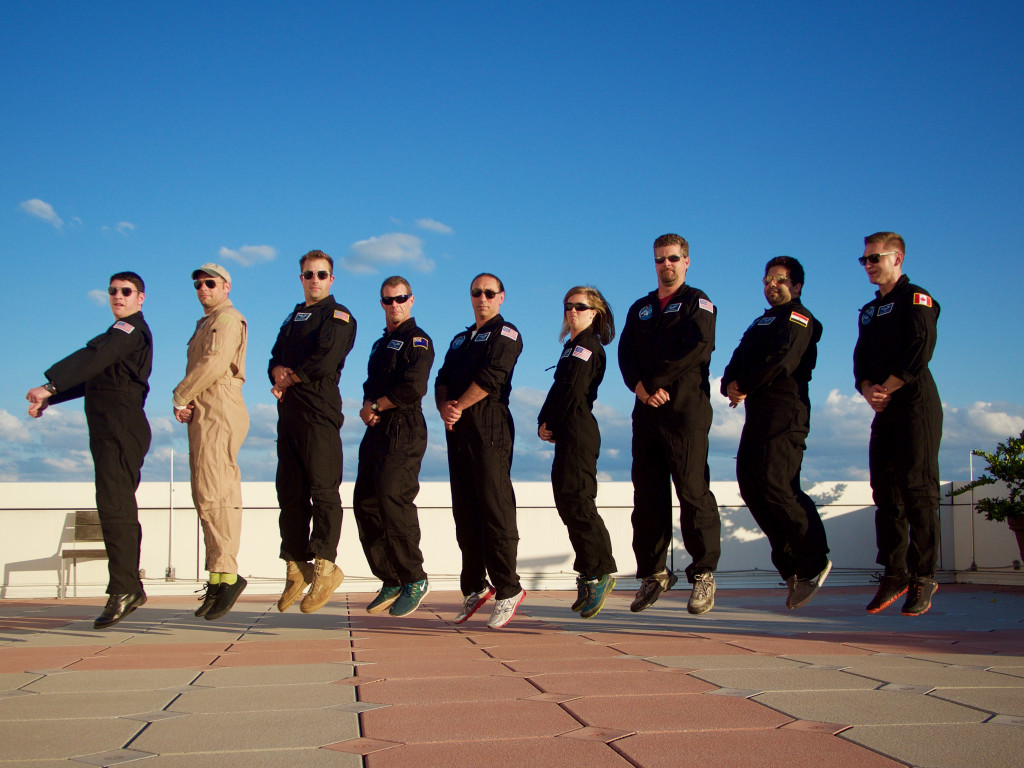 Finally, after writing a short final exam, for which everyone passed, we graduated. After a solid round of congratulations, many PoSSUM graduates took off early to fly home, while others departed for the next adventures: the microgravity flights today and tomorrow. I will update you this weekend!
Again, many thanks to everyone who's chipped in to help me pay for this awesome experience. I guarantee I will have stories for life because of this experience. If you haven't donated yet, feel free to check out my GoFundMe page. As usual, I've posted more photos on my Flickr page in the albums PoSSUM Day Three and PoSSUM Day Four.