Day Two of the PoSSUM Project class 1503 is finally at an end, and just like yesterday, it was action packed! By comparison it was relatively relaxing: today we travelled down to SAMI, the Southern AeroMedical Institute in Melbourne, Florida. There we spent the day learning about the effects of high-altitude on the human body, specifically the effects of hypoxia, or low-oxygen.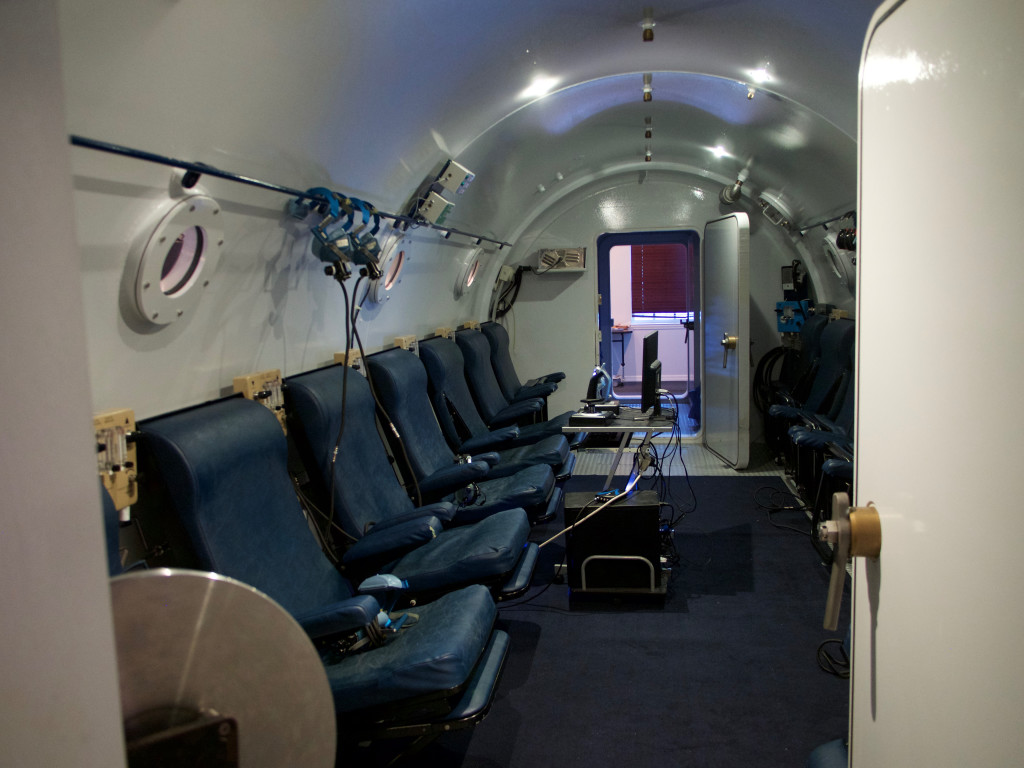 In order to accomplish this, we underwent a simulated flight to 22,000 feet, where our aircraft developed a slow leak. In the following decompression event, we were exposed to lower and lower atmospheric concentrations of oxygen, until  we became conscious of the symptoms. In the video below, Captain Alex McHale and I demonstrated a "textbook" decompression response, describing our symptoms as they arose ("textbook" in the words of Dr. Buza, Medical Director at SAMI).
If you're short on time, skip to 18,000 feet in the video.
The rest of the PoSSUM contingent experienced the same simulations over the course of the day. Culminating in a test of the Final Frontier Design's commercial spacesuit by Captain Richard Blakeman.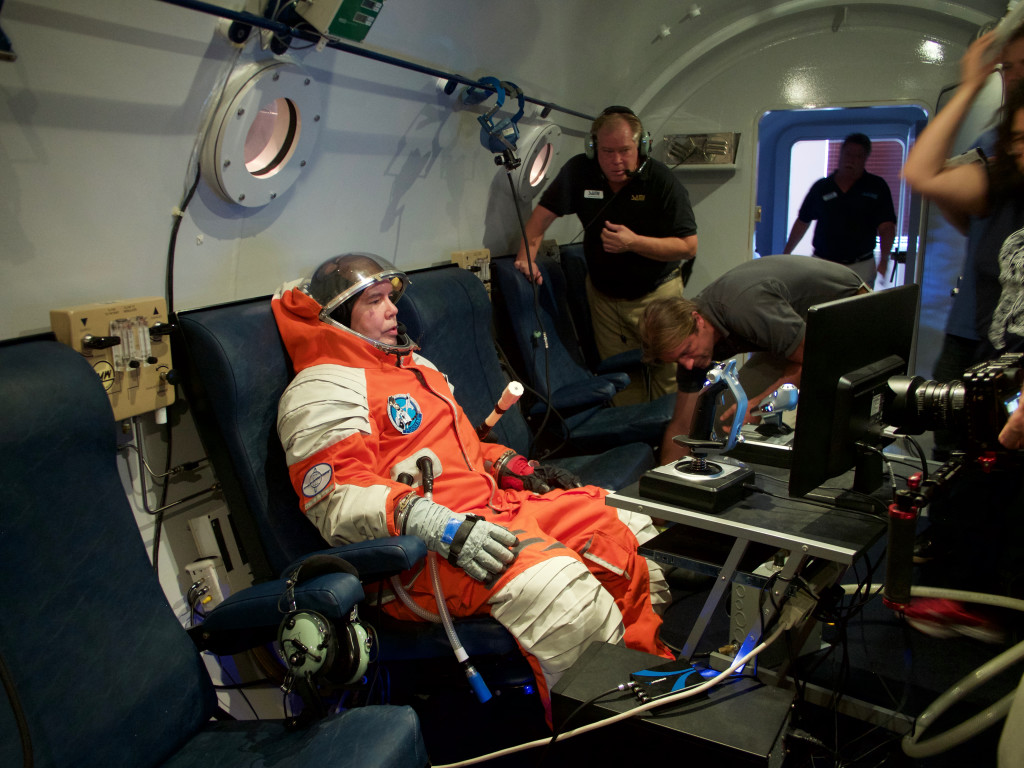 As usual, the rest of the photos from the day are available to download from my Flickr page under the PoSSUM Day Two album with Creative Commons Attribution licensing.