This past week I was in Groton, Connecticut, participating in the 'Spacecraft Egress and Rescue Operations Course' provided by Jason Reimuller of PoSSUM fame (links to days 1, 2, and 3/4). The course was a central study of the nominal and contingency operations of the landing portion of spaceflight, and we covered topics ranging from 'Entry, Descent, and Mission Planning', 'Contingency Planning', and 'On-Orbit Contingencies'.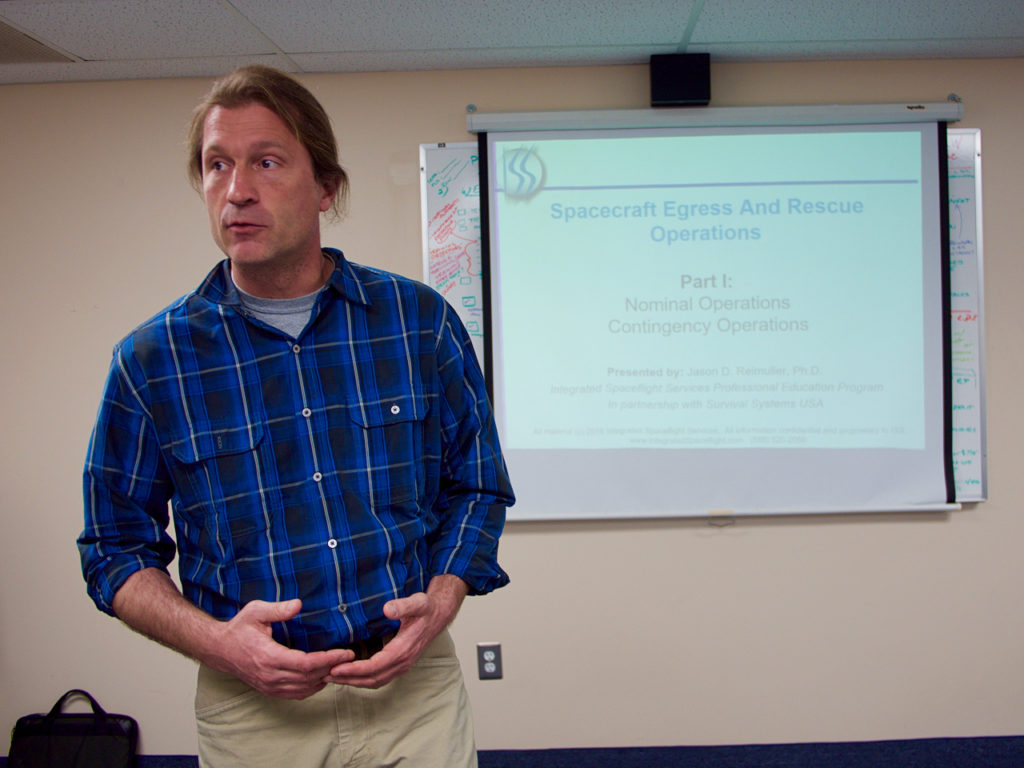 In addition to the academic teaching about the history of spacecraft recovery from land and sea, we were introduced to basic survival skills on the open ocean at Survival Systems USA. There we learned about the major threats to survival after landing a spacecraft in the ocean, but the best part was yet to come!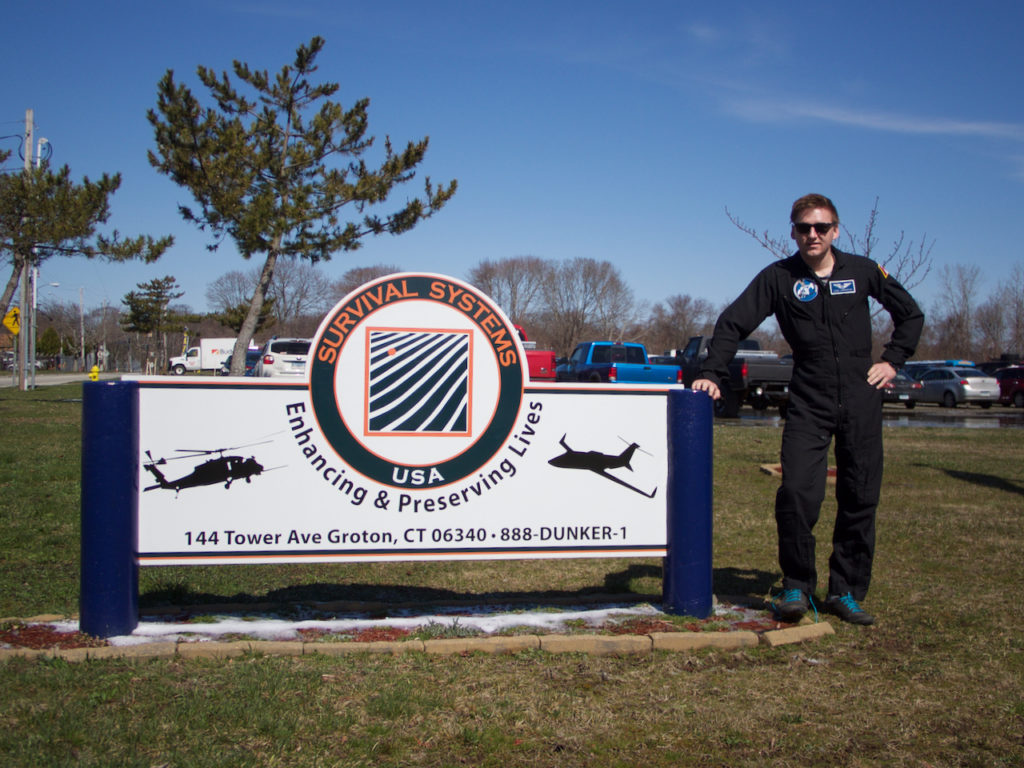 After the classroom sessions were finished, we suited up in our flightsuits and helmets, and jumped into SS USA's dunker tank, where we learned about the difficulties of exiting a vehicle that is rapidly filling with water! Additionally, we learned how to safely jump from a helicopter (using their diving platform), and what we would experience if we were strapped into our seats upside down underwater. It all came in very handy…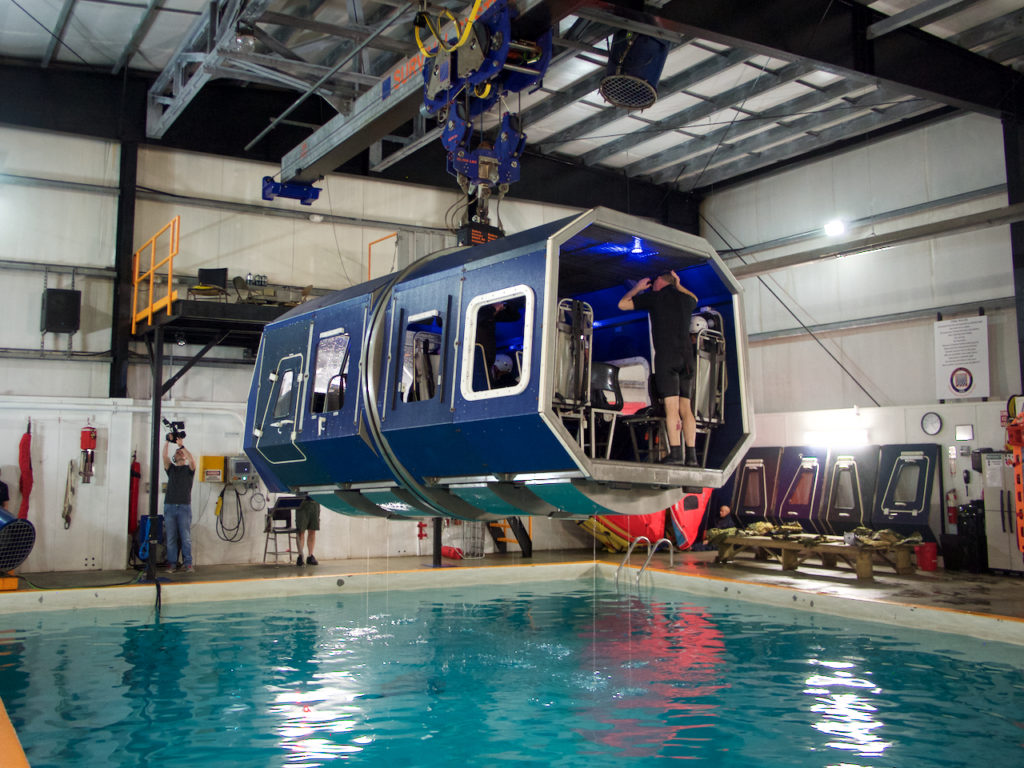 To simulate the worst-case-scenario splashdown of a space capsule, we strapped ourselves into SS USA's "dunker" vehicle, which could be raised and lowered into the water at various orientations. This apparatus is used by commercial airlines and militaries from around the world to train their pilots and soldiers what to expect when their aircraft crash into water. This was by far the most exciting exercise of the week!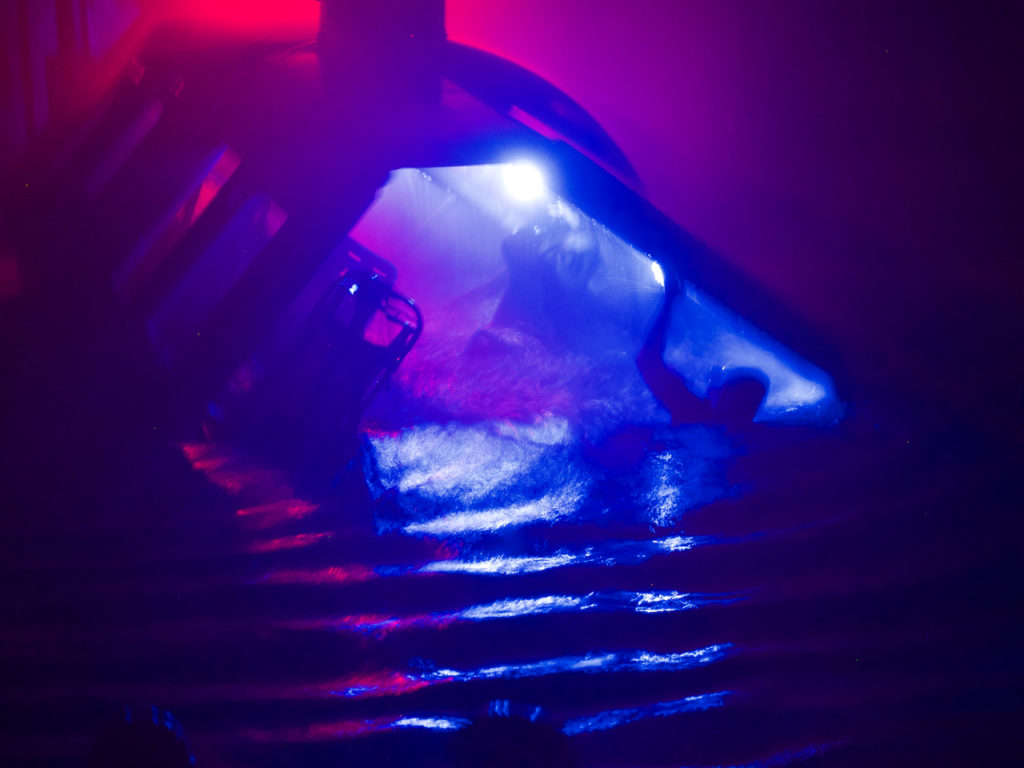 We were also instructed on ocean survival. In the event that a spacecraft goes off course, it could be hours, days, perhaps even weeks (unlikely!) before a rescue crew could find us, so of course, there are resources available, like food, inflatable rafts, and other survival gear that we learned how to use. I was extremely lucky to have been able to pull the rip-cord on the inflatable raft, and it expanded on top of me! Luckily I knew how to get out from under it… it was all part of the training.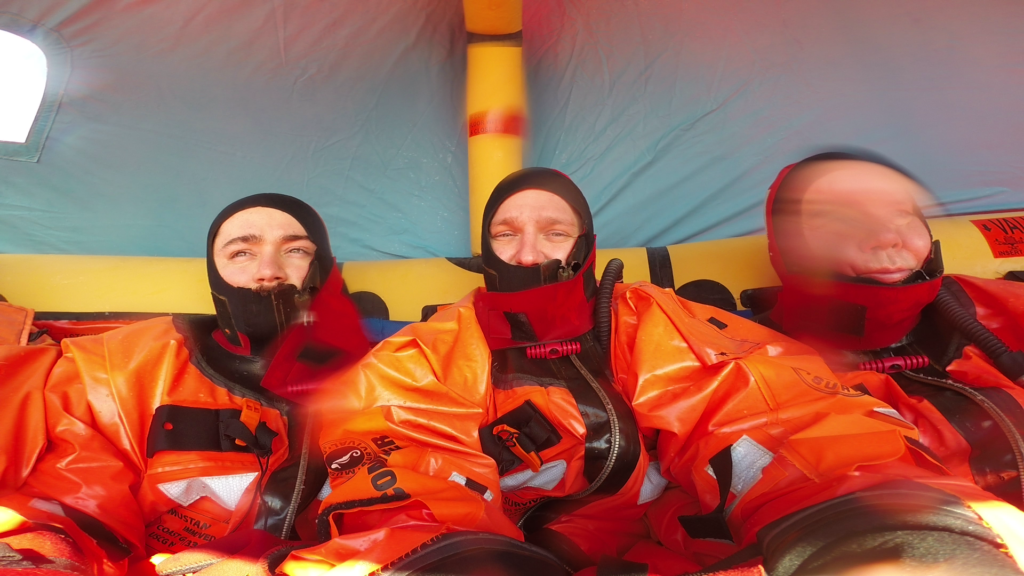 All in all, the Spacecraft Egress and Rescue Operations Course was a great success, and I went away with tons of skills that will be helpful to know if I ever get into a dangerous situation in space… or more likely, out on the ocean!